27 January 2017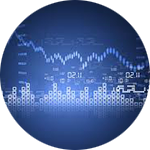 Dear traders,
The most popular currency pair is without doubt EUR/USD, however is it the most profitable at the moment? We offer you to check FreshForex heatmap and see for yourself.
Currency pairs AUD/USD, NZD/USD, USD/TRY and EUR/TRY show high volatility and their profitability is up to 5 times higher than EUR/USD. If you had traded on EUR/TRY, your January profit would have been up to $50 000! (by $1 000 margin)
Use FreshForex heatmap and gain profit right now!

Good luck in trading!
FreshForex — fresh view on money!