01 February 2017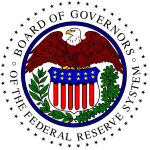 Dear traders,
we invite you to look over trading forecast of leading FreshForex analyst Catherine Main about the upcoming Fed decision on interest rate:
---
"US Fed meeting is scheduled on this Wednesday, February 1st at 7 p.m. GMT. Now the market has no expectations of interest rate hike, so traders' attention will be focused on Fed Chair's comments. Janet Yellen may mention increased inflation rate in USA and point the necessity of rate hikes continuation to prevent inflationary overheating.

Fed may also give market a hint of March rate hike. That will be enough for US dollar strengthening. Today we are expecting EUR/USD and GBP/USD to decrease. One the contrary USD/CAD and USD/TRY quotes may increase."
---
Follow Fresh Forecasts and open profitable positions on market!

Good luck in trading!
FreshForex — fresh view on money!