21 February 2017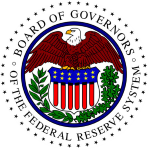 Dear traders,
Fed meeting minutes release is scheduled on February 22th at 7 p.m. GMT. We invite you to look over trading comment of leading FreshForex analyst Catherine Main on coming data:
---
"Fed is the world's No.1 Central Bank and its announcements strongly influence markets. In the latest meeting minutes there may be stated that rate hikes in US will be implemented when we see increased employment and inflation data. Such data has already entered the market in the first half of the month. Rate hike will cause dollar to grow. We may expect decrease in EUR/USD, GBP/USD quotes and, on the contrary, growth of USD/CAD, USD/TRY quotes."
---
Follow our up-to-date reviews and be the first to open profitable positions!

Good luck in trading!
FreshForex — fresh view on money!