01 March 2017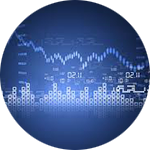 Dear traders,
ISM Manufacturing Index is one of the most important and reliable economic growth indicators. Index data is published monthly and the nearest data report is scheduled on March 1st at 3 p.m. GMT.
The leading FreshForex analyst Catherine Main commented on the oncoming report as follows:
---
"ISM manufacturing index is likely to show strong data again. It is suggested by significant increase in Philly Fed Manufacturing Index and New York Fed Manufacturing Index. So decrease in EUR/USD, GBP/USD quotes and increase in USD/TRY quotes may be expected."
---
Follow latest Forex news with daily Fresh-forecast and make profit with FreshForex!

Good luck in trading!
FreshForex — fresh view on money!