01 March 2017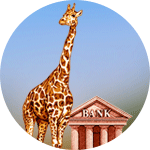 Dear traders,
FreshForex presents 48% per Annum promotion which has no analogues on Forex!
What is 48% per Annum?
Weekly remuneration on free funds;
Real money payments up to 48% per annum;
The bigger trading volume, the higher your bonus is;
Bonus is available for trading and withdrawal!
Get the best deposit rate with 48% per Annum promotion till June 10th, 2017!

Good luck in trading!
FreshForex — fresh view on money!