12 April 2017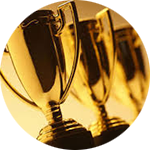 Dear clients,
Congratulations! Great Trading Contest is over! Throughout all 15 contest stages traders competed for a chance to participate in grand prix draw — gorgeous snow white BMW X6 M!
We would like to thank all the traders for participation. In total there were 75 BMW draw participants — TOP5s of each contest stage.
We also would like to remind you that TOP10 of each contest stage got money prizes. Total prize fund is $31 000!
At first, let us announce TOP5 traders of the final 15th stage: Parker, Gala, Hader, Venom and High.
***It's time to announce the winner!***
A happy owner of snow white BMW X6 M is Malaysia! Congratulations!
Interview with the winner is coming soon. Follow the news!
Good luck in trading!
FreshForex — fresh view on money!