19 April 2017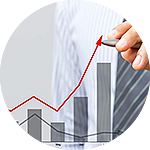 Dear clients,
on April 18th British currency showed stunning 390-pip rise!
Theresa May coalition may secure a majority at extraordinary parliamentary elections, which is a good sign for British economy. Currency pairs with pound are showing high volatility.
Thanks to reliable Fresh Forecasts and FreshForex economic calendar many company clients have succeeded in getting high profit on pound trading.
Don't miss your chance to earn on key economic events: follow FreshForex news and forecasts, top up your account without commission and get profit!
Besides, you can use Tradable Bonus 101% and double your trading capacities.

Good luck in trading!
FreshForex — fresh view on money!