20 April 2017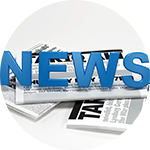 Dear clients,
FreshForex cautions the clients that high volatility, spread extension and gaps are possible due to upcoming presidential election in France on April 23, 2017. In order to save your funds consider reducing open trades volume, setting Stop-loss orders and maintaining high margin level (no less than 500%).
In case of trading conditions change on the liquidity provider's side, in accordance with the Regulatory documents the Company reserves the right to:
increase spread size;
increase order levels;
decrease leverage size to the maximum of 1:200;
impose Close Only mode or suspend trading;
close trading orders two hours before session closing on Friday 04/21/2017 at current market prices in accordance with paragraph 4.12 of Regulation for Trading Operations.
For this reason we strongly recommend reducing open trades volume or topping up your account to increase margin level.
Good luck in trading!
FreshForex — fresh view on money!