24 April 2017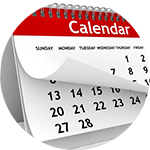 Dear clients,
Due to Anzac Day celebrations in Australia and New Zealand, on April 25, 2017, trading schedule of CFD trading on index #ASX will be changed: late opening at 10:30 a.m. EEST (company's trade server time).
Please consider this information when planning the trade on financial markets.
Company reserves the right to suspend the trades if the instrument liquidity decreases.
Starting from April 26, 2017 trading returns to normal operation.
If you have any questions do not hesitate to contact us via customer support or via ticket system in your Personal Area.
Good luck in trading!
FreshForex — fresh view on money!