24 April 2017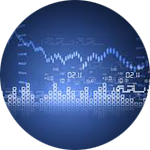 Tired of trading webinars run by analysts, not profitable traders?
We are glad to invite you to the webinar conducted on Monday April 24 at 8:00 am EST by Jonathan. This webinar will be broadcasted live on Youtube!
The topic of the webinar is "Trade the markets live", where Jonathan will cover his actual intraday plans in forex, precious metals and oil, using price action and technical analysis.
Watch a former trader for one of Jack Schwager's "Market Wizards" and Harvard graduate make trade plans and forecasts in real-time, so you can learn from someone who puts his money where his mouth is, every day. He isn't letting his resume tell you he knows what he's doing – he'll prove it!
Before you join the event, please make sure you have a FreshForex live account or sign up using the link.
Watch the event live on Youtube!