27 April 2017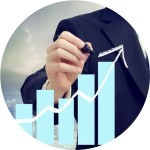 Dear traders,
On April 27,2017 at 12.30 noon GMT European Central Bank (ECB) press-conference will be held.
Leading FreshForex analyst Catherine Main tells what to expect from this meeting:
---
"Over the last month there are rumors on the currency market of possible ECN stimulus program ending. Mario Draghi can draw the line under this issue. ECB closely watches core inflation, and as March core inflation is at its lowest over the last 11 months, the Bank president may extend stimulus up to the end of 2017 or even further if needed.

It will be a signal for Euro quotes to decline. Drop of EUR/USD, EUR/GBP, EUR/JPY quotes may be expected."
---
FreshForex experts provide reliable forecasts. Monitor closely the situation on market together with FreshForecasts and earn on the key economic events!

Good luck in trading!
FreshForex — fresh view on money!