12 May 2017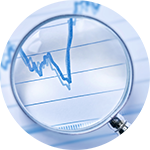 Dear traders,
Consumer Price Index measures changes in the price level of market basket of consumer goods and services. It is the major indicator of US inflation.
We invite you to look over trading forecast of leading FreshForex analyst Catherine Main about US Consumer Price Index data release on Friday, May 12 at 12.30 noon GMT.
---
"Fed always closely monitors US inflation data. Considering personal income growth and reducing unemployment rate, Consumer Price Index increase may be expected, which will have positive impact on greenback quotes. We may as well expect decrease in EUR/USD, GBP/USD quotes and increase in USD/TRY, USD/CNH quotes."
---
Don't miss your chance to earn on the major Friday event together with FreshForex!

If you have any questions, don't hesitate to contact us:
Good luck in trading!
FreshForex — fresh view on money!