24 May 2017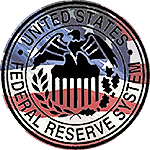 Dear traders,
The Federal Open Market Committee (FOMC) Meeting Minutes offer detailed insights of the FOMC's stance on monetary policy, the minutes are of interest for traders, as they give clues regarding the outcome of future interest rate decisions.
On May 24 at 6 p.m. GMT the FOMC Minutes for the Meeting held on May 3 are to be released. Leading FreshForex analyst Catherine Main has commented on the minutes as follows:
---
"In the Minutes Fed may point out that US economy is close to the full employment. That allows the regulator to continue gradual rate hikes. However, it should be noted that April US inflation report showed consumer price growth slowdown, which can cause investors' doubts about rate hike probability at the June FOMC meeting. That will have negative impact on US dollar. Increase of EUR/USD, GBP/USD quotes and decrease of USD/CNH quotes may be expected."
---
Top up account without commission with FreshForex and don't miss your chance to earn on key economic events!
If you have any questions, don't hesitate to contact us:
Good luck in trading!
FreshForex — fresh view on money!