21 June 2017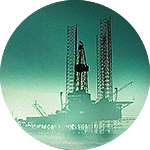 Dear traders,
Every week US Energy Information Administration (EIA) releases oil inventories report that measures the weekly change in the number of barrels of commercial crude oil held by US firms.
The leading FreshForex analyst Catherine Main commented on the US Oil Inventories report scheduled on June 21 at 2.30 p.m. GMT as follows:
---
"From early April oil inventories have fallen by 24 million barrels, and we believe that fall will continue, as it is the middle of US vacation season. For that reason we may expect Brent and WTI to rise by 1%."
---
Follow reliable FreshForex forecasts and earn on key economic events!

If you have any questions, don't hesitate to contact us:
via Online support chat;
via ticket system in your Personal Area;
by email info@freshforex.com;
by filling out special form on the website;
or by phone 442070992124.
Good luck in trading!
FreshForex — fresh view on money!