05 July 2017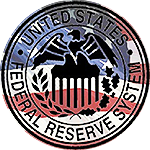 Dear clients,
On July 5 tonight Federal Reserve System of the USA is releasing record of its meeting. We asked a senior analyst of FreshForex Catherine Main comment on this important economic event:
"FRS is expected to state that next raise of the discount rate will be undertaken if macroeconomic statistics is strong enough. Since inflation is falling and in May [ersonal consumption expenditures price index dropped to its 17 months' Low, we have almost zero chances that the rate will be raised this summer and fall. Taking these facts into account, the following trades are preferred: Buy positions on EUR/USD, GBP/USD and Sell positions on USD/TRY, USD/CNH."
Get prepared to market movements beforehand and double your deposit prior to release of FED's meeting record!

If you have any questions, don't hesitate to contact us:
via Online support chat;
via ticket system in your Client Area;
by email info@freshforex.com;
by filling out special form on the website;
or by phone 442070992124.
Good luck in trading!
FreshForex — fresh view on money!