14 July 2017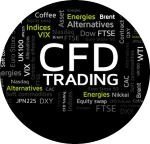 Dear traders,
Today, on July 14 earnings season in USA has started and will last till the end of August. All the traders around the world look forward to this period because quarterly earning reports cause high volatility and provides an excellent opportunity to get high profit within just a couple of hours.
This is a very active time for traders compared to such important economic events as Nonfarm Payrolls release and Fed meetings.
According to leading FreshForex analyst Catherine Main the market anticipates positive data releases considering business activity growth in both manufacturing and non-manufacturing sectors in the second quarter. Strong statistics will push shares prices to the upside and S&P500 is ready to renew its historical high.
Here is a schedule of report releases of the most publicly traded companies in market:
Now it is time for CFD trading on American shares! There are 52 CFD on American shares available in our trading platform, including the majority of highly profitable ones mentioned above.
Specially for you during the earnings period you can get 50, 100 or 200 dollars for 10 lots according to «Megarebate 2.0». Hurry up, the offer is limited!
Follow up-to-date news about the most interesting earnings reports in your trading platform and get high profit during high volatility period!
ATTENTION! Here we will add results of report releases of the market leaders:
News is updating...

If you have any questions, don't hesitate to contact us:
Good luck in trading!
FreshForex — fresh view on money!