26 July 2017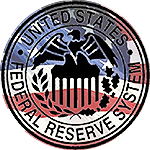 Dear traders,
On July 26 at 6 p.m. GMT Fed decision on the interest rate will be announced. We would like to remind you, that Fed meetings greatly affect financial markets.
We asked a senior analyst of our company Catherine Main to comment on the expectations related to this meeting:
"Chicago futures market estimates the probability of a rate hike by 2.5%. Such pessimism is caused by a sharp fall of US inflation rate. In June consumer prices grew by 1.6%, and let me recall that in January inflation growth rate of 2.5% was recorded. Fed rises interest rates when inflation grows. Now US central bank will take a break in rate hikes, which will have a negative impact on US dollar. For this reason traders may consider going long on EUR/USD, GBP/USD and short on USD/TRY, USD/CNH."
____________________________________

Thank you for following our news! We are glad to offer you Tradable Bonus 101%, that can be used in trading without restrictions.
____________________________________
Follow the Forex news with our experts!

Other news: