22 September 2017

Dear traders,
The German Federal Election takes place on September 24th, 2017. According to surveys Angela Merkel is most likely to win the majority of votes. German economy showed steady growth over the last two years, so Germans don't want changes right now.
What will this mean for traders? EUR/USD currency pair and DAX30 index are likely to rise on Monday.
WANT TO BENEFIT FROM THE ELECTION? Get ready for trading right now, fund your account commission-free and don't miss a great opportunity to enter the market once the election results are announced. Follow FreshForex experts' forecasts and earn on volatile market!
Double your deposit with special Tradable Bonus 101% and increase your profits!
Please be informed that before the weekend it is highly recommended reducing open trades volume or funding an account and maintaining high margin level to avoid Stop-out.

If you have any questions, don't hesitate to contact us:
Good luck in trading!
FreshForex — fresh view on money!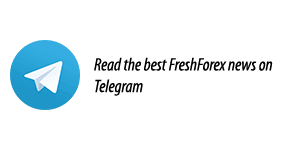 Other news: