31 October 2017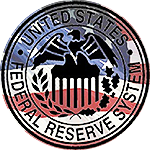 Dear traders,
One of the major economic events of the week is the meeting of Federal Reserve System (Fed), we will find out results of the meeting as well as decision on interest rate on November 1st at 6 PM GMT.
USA Fed is an independent federal agency, one of its main functions is implementation of monetary policy. The text of accompanying statement of Fed regarding the interest rate influences the market greatly. For this reason traders follow closely the outcomes of the meeting.
According to FreshForex experts, Fed leaders kept interest rate unchanged over the last five months, and according to the forecast will do the same this time. On Wednesday consider selling EUS/USD, GBP/USD and buying USDCHF, USD/CAD.
Fund you account commission-free with FreshForex and don't miss real chance to earn on major economic events!

If you have any questions, don't hesitate to contact us:
Good luck in trading!
FreshForex — fresh view on money!