01 November 2017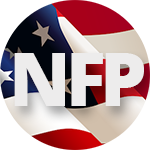 Dear traders,
On November 3rd at 12:30 noon GMT October Nonfarm Payrolls report is to be released. This is one of the most important economic events that influences financial markets.
FreshForex expert has commented on this issue as follows:
---
"Based on USA payrolls data, the report is likely to be positive. Jobs are thought to increase almost to times from 90 thousand to 169 thousand. This will definitely strengthen US dollar. On Friday consider selling EUR/USD, AUDUSD and buying USDCHF, USD/CAD."
---
Check out Forex Heatmap of the most volatile instruments and earn money right away!

If you have any questions, don't hesitate to contact us:
Good luck in trading!
FreshForex — fresh view on money!