10 November 2017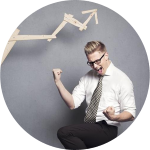 Dear traders,
We would like to share October trading results of our clients. Check out FreshForex report about best trades and the most interesting instruments and set your own records in the next month!
Clients' results
$4 723.02 is the best trade of October! It was short five-lot position on USDJPY, order was in market for about 3 days.
343.73% is the biggest increase of funds within a month, it was reached by trading major currency pairs.
The most active client made 3059 trades this month. The client manually traded small amounts of currencies, oil and precious metals. Besides, this trader has been a leader of this category for several months now!
$98 370 is the best total trading result of October reached by a client, who traded oil and major currency pairs.
61% of all the October trades were profitable!
The most Profitable Instruments of October
The first most profitable instrument of October was USDTRY: for a five-lot trade one could have got $29 975.
NZDUSD showed potential profit of $27 193 for a 7.31-lot trade.
A 4.29-lot trade on EURTRY could have got you $24 225.
USDMXN trade of 5 lots would have resulted in profit of $23 449.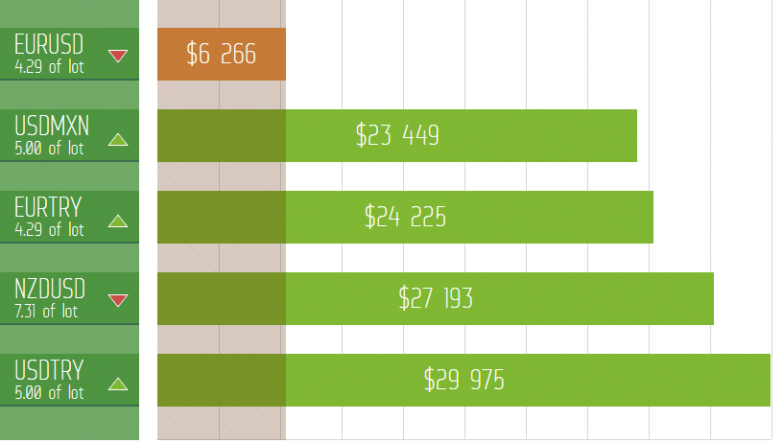 *All the profit is counted for a trade with margin of $1 000.
For more information about volatile trading instruments of the month check out our Forex Heatmap!
Wish you successful trading in November!
If you have any questions, don't hesitate to contact us:
Good luck in trading!
FreshForex — fresh view on money!