15 November 2017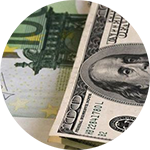 Dear traders!
Consumer Price Index is the major indicator of US inflation. Fed always closely monitors this data, as inflation rate affects decision on interest rate.
Check out trading forecast of leading FreshForex analyst Catherine Main about US Consumer Price Index data release on Wednesday, November 15th at 1:30 PM GMT.
---
"Increase of personal income along with growing prices of energy commodities indicates growing inflation processes in the world's biggest economy of USA. For this reason, we are likely to see US dollar strengthening, as growing consumer prices could result in Fed rate hike. Trading signals: on Wednesday sell EUR/USD, GBP/USD and buy USD/JPY, USD/TRY."
---
Monitor closely the situation on market together with FreshForecasts and earn on the key economic events!

If you have any questions, don't hesitate to contact us:
Good luck in trading!
FreshForex — fresh view on money!