20 November 2017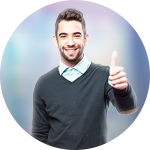 Dear traders,
Forget about spread with FreshForex: trade as much as you want, we will rebate up to 100% of spread expenses!
All traders know, the lower is spread the more profitable the trade. Apply for Megarebate 2.0 in one click and save up to 100% of spread cost of your trades.
FreshForex developed an innovative cashback service: you choose cashback size yourself and can change it once a week.
We offer 3 cashback schemes:
$20 for each lot of loss trades;
$10 for each lot of profit trades;
$5 for each lot of all the closed trades.
Credited funds are tradable and withdrawable with no limitations!

If you have any questions, don't hesitate to contact us:
Good luck in trading!
FreshForex — fresh view on money!