22 November 2017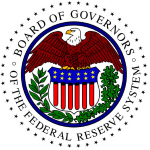 Dear traders,
On November 22 at 7pm GMT the FOMC Minutes for the Meeting held on November 1st will be released. The Federal Open Market Committee (FOMC) Meeting Minutes offer detailed insights of the FOMC's stance on monetary policy, the minutes are of interest for traders, as they give clues regarding the outcome of future interest rate decisions.
Leading FreshForex analyst Catherine Main has commented on the minutes as follows:
---
"American economy grew at a fast pace in quarter. Fed got signal for a rate hike. In the Meeting minutes it's likely to state that current conditions imply rate hike by 0.25% in December, which will support US dollar. Trading signals: on Wednesday consider selling EUR/USD, GBP/USD and buying USD/JPY, USD/TRY."
---
Fund your account commission free and don't miss your chance to earn with FreshForex!

If you have any questions, don't hesitate to contact us:
Good luck in trading!
FreshForex — fresh view on money!