29 November 2017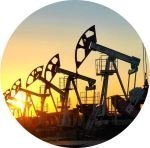 Dear traders,
You wouldn't want to miss two perfect opportunities to earn this week: Fed Chair statement and summit of oil cartel OPEC!
On November 29th at 3pm GMT Fed Chair Janet Yellen will give a speech, which may affect financial markets.
We asked the leading FreshForex analyst Catherine Main to tell us what to expect from the speech:
---
"Fed Chair will is to present to the Congress semi-annual report about the state of American economy. Considering growth of inflation expectations, the central bank leader is thought to announce 3 rate hikes in 2018, such statement will likely have positive impact on dollar. Trading signals: on Wednesday consider selling EUR/USD, GBP/USD and buying USD/JPY, USD/TRY."
---
The most anticipated event of the week is OPEC summit, which is highly likely to greatly impact oil market. OPEC summit will be help on November 30th in the Austrian capital. Here's the forecast of the leading FreshForex analyst regarding the summit:
---
"Summit OPEC is the main event of the month for oil market. Leading oil producers of the world may declare that they are ready to keep current oil output level unchanged in 2018, that will affect positively oil products prices. Trading signals: on Thursday consider going long on Brent, WTI, GAS."
---
Follow Fresh forecasts and earn on the key economic events!

If you have any questions, don't hesitate to contact us:
Good luck in trading!
FreshForex — fresh view on money!