01 December 2017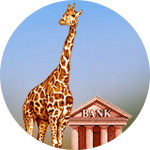 Dear clients,
Did you know that funds on your FreshForex trading account can bring you additional income up to 48% per annum?
Special FreshForex offer 48% per Annum suggests the highest reward in market!
Why is 48% per Annum profitable?
Weekly payments on free funds of the account that are not used in trading;
Payments in real cash up to 48% per annum;
The bigger your weekly trading volume, the bigger bonus you get;
Bonus is 100% tradable and withdrawable!
FreshForex – only the best offers for our clients!

If you have any questions, don't hesitate to contact us:
Good luck in trading!
FreshForex — fresh view on money!