15 December 2017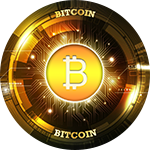 Dear traders,
While others watching Bitcoin rising, FreshForex traders act! FreshForex client has increased the deposit by more than 10 times while trading on the most popular cryptocurrency of 2017!
Our client has earned $5835.27 during one month with the initial deposit of $500! That what the client said about it, "I hadn't expected that I could earn so much! Everyone went crazy about bitcoins, so I decided to try it too: I gradually bought small amount of bitcoins and as a result got almost $6000! I still can't believe that it was so easy."
That not the only FreshForex client who really earned on the cryptocurrency! Particularly clients from Vietnam, China, United Arab Emirates, Kazakhstan and Belarus have shown great interest in the innovative instrument: dozens of the clients from these countries got more than $1000 of profit!
P.S. Do you think that bitcoin uptrend is already over? That's not true! On December 18th futures exchange CME will launch bitcoin futures trading and investment funds will be able to trade the world's most popular financial instrument. That is thought to cause cryptocurrency growth. If you still haven't earned on bitcoin, it is a time to open trades!

If you have any questions, don't hesitate to contact us:
Good luck in trading!
FreshForex — fresh view on money!