25 January 2018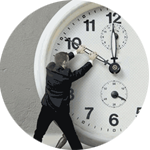 Dear Clients!
FreshForex company would like to inform you that in observance of Australia Day our trading schedule will be subject to change on Thursday, January 26, 2018 for CFD trading session of the #ASX index. It will open later than usual, at 9 am EET (MT Server Time).
The company reserves the right to suspend trading in the event of tool liquidity decrease. Starting January 29 trade will continue as normal.
Please take this information into account when planning your trading hours.
If you have any questions, don't hesitate to contact us:
Good luck in trading!
FreshForex — forget other brokers!