02 March 2018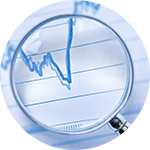 Dear clients,
On March 4th, 2018 Italian general election is to be held. It is thought to affect strongly euro trades, as political scientists are not sure that politicians will be able to build coalition.
What will this mean for traders? It's time to earn with FreshForex. Fund account without commission, make correct forecast of election outcome and take advantage of volatile market! Depending on the outcome of election currency pairs and CFDs on indexes may bring good profit.
Please be informed that FreshForex does not increase margin requirements or implement trading restrictions before the elections!
We care about our clients and strongly recommend to be careful:
maintain margin level not less than 500%;
use Stop-loss orders;
when needed reduce volume of opened positions.
Earn on volatile market with FreshForex!

If you have any questions, don't hesitate to contact us:
Good luck in trading!
FreshForex — forget other brokers!