19 May 2015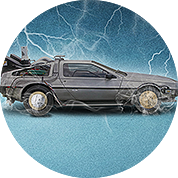 Dear client!
What makes traders choose spread rebate from FreshForex? Learn three main reasons to join "Rebate of the future" now!
1. Choice is always up to you
You decide which reward scheme and rebate amount you choose on your own: 5$ per every lot of profitable trade either 10$ per every lot of loss-making trade – choose the option you think the most profitable and receive a profit.
2. Profitable in any situation
You may switch to another scheme every week based on the planned risk rate. Rebate on profitable deals will become a pleasant add-on to your profit, whereas a cashback for loss-making trades will help you to make up for loss.
3. You can withdraw reward!
You may not only return spreads, but also withdraw from the account and right after crediting. Get rebate in the form of live money rather than a bonus! These are the main but not the only reasons why "Rebate of the future" is so popular among clients of FreshForex. Make certain of it – apply for the rebate and return up to 50% of spread!
Wish you good luck in trading!
"FreshForex" – fresh view on money
Other news: