08 June 2015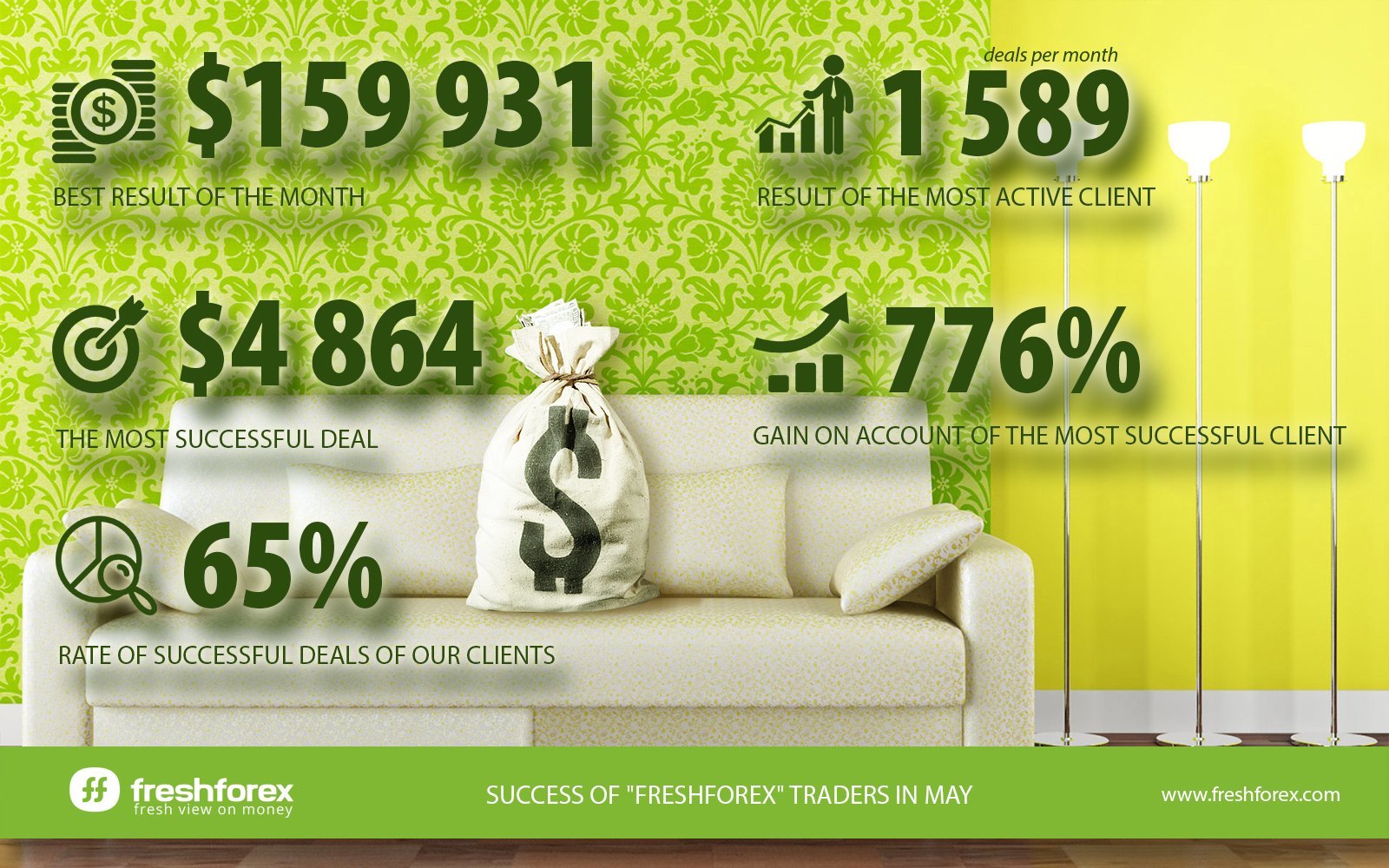 Dear clients!
Today's May report will present you results of May trading of FreshForex clients and the reason why "Rebate of the Future" promotion was sure to improve these results.
$159 931 — earning of the most profit-making client. That is an excellent result. However, with rebate on spread for his biggest trade in 8 lots he could receive extra $40.
-$185 985 — is the result of outsider in May. This situation could hurt less with the same "Rebate of the Future": a trader could partly make up for loss-making trading and return $70 from his biggest position.
Top of successful trades is won by a fan of EURUSD: sale of this pair with volume 12.8 brought him $4 864. Activation of "Rebate of the Future" promotion on this account could add to the profit extra $64. 65% of trades were profit-making in May.
776.3% is the gain of deposit reached by the most successful trader. He started trading with just a little more than $100 and included to his portfolio not only majors but also highly volatile instruments – oil and gold. Diversification of risks and intraday operations were major factors of success of this trader.
1589 trader per month were made by the most active trader. He also preferred majors and trading was only manual.
Each small thing is crucial to attain success in Forex: correct selection of timeframe, risk estimation, analysis of financial news. Whatever strategy you choose, one thing remains the same: with "Rebate of the Future", you will receive profit for both good and failing trades. You may activate this rebate without depositing: just open account and connect it to the promotion.
Wish you good luck in trading!
"FreshForex" – fresh view on money
Other news: