Euro Kiwi – EUR/NZD decline lower after price rejected its 1.6830 resistance level as we expected in our 12th May 2016 Market Outlook. Traders who went short as we recommended may consider continue holding onto the short position as price is likely going to continue to decline lower into its lower end of the trading range at the 1.6120 support level. Traders who missed the shorting opportunity may consider hunting for potential short setup at the resistance level (green horizontal line) to ride on the bearish momentum.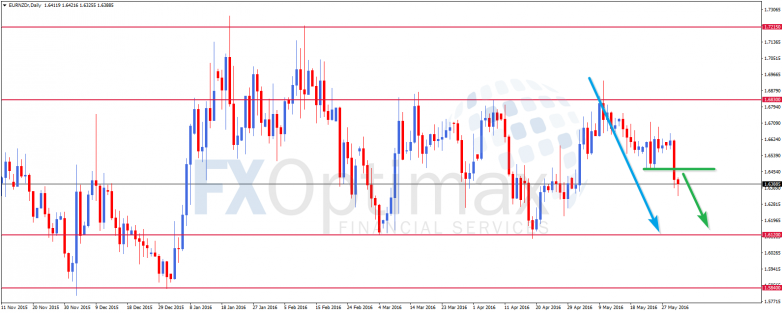 Japanese Yen – USD/JPY pullback into its 110.60–110.40 support area and rejected it earlier today. Given that the short term trend is bullish at the moment, we could potentially see price bounce at this support area and rally higher into its 111.85 resistance level. Traders may consider buying into this market to ride on the short term bullish trend and have the first target set near the 111.85 resistance level to lock in profits.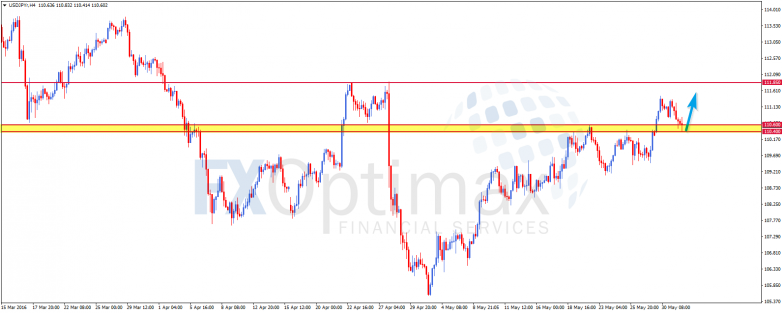 Aussie Loonie – AUD/CAD shot up significantly higher yesterday and earlier today into its 0.9510 resistance level. Given that the long term trend is still bearish, traders may hunt for potential short setups at the 0.9510 resistance level to jump on the bearish trend. Ideally we would prefer to see price rejects the 0.9510 resistance level before shorting for a safer entry.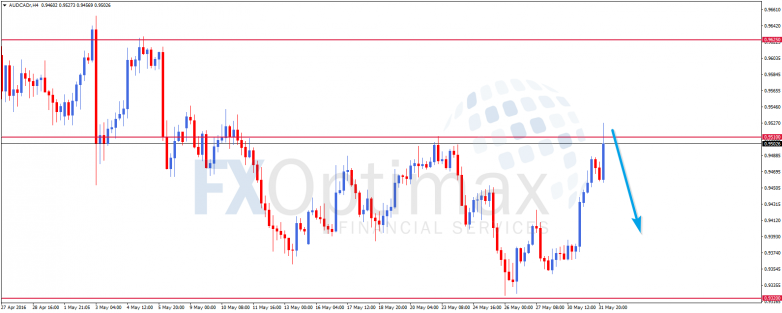 Posted on 2016-06-01 06:30:13