Pound Yen – GBP/JPY breakdown below its 151.85 support level and ended its trading range. The long term trend is bearish at the moment thus we are likely going to see price continue to decline lower in the coming days. The next support level is not found until 147.50 which offer traders massive profit margin to trade the short side. There're a few resistance levels above current price which traders may hunt for potential shorting opportunity to jump on this bearish trend.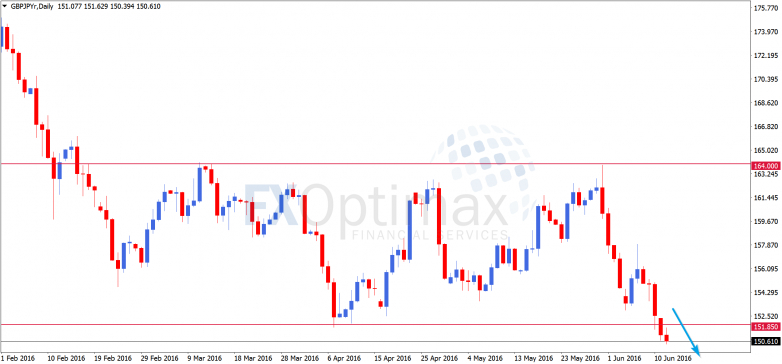 Aussie Dollar – AUD/USD decline lower into its 0.7365 support level after price rejected its 0.7500 resistance level as we expected in our 10th June 2016 Market Outlook. Traders who went short as we recommended may consider taking profits at the 0.7365 support level. Price rejected the 0.7365 support level earlier today which traders may consider buying into this market as price could potentially bounce off from here. However if price breakdown below its 0.7365 support level, we are then likely going to see further decline in the coming days.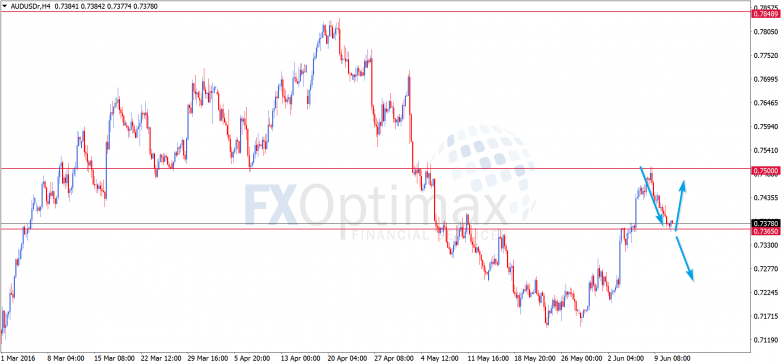 Pound Kiwi – GBP/NZD decline significantly lower in last two weeks and price had breakdown below its 2.0360 key support level which had now turned into a resistance level where traders may hunt for potential short setups. Given that the overall trend is very bearish at the moment, traders may consider shorting this market especially if price pullback to its 2.0360 key resistance level (Previous key support level) to ride on this strong bearish trend.
Posted on 2016-06-13 06:30:44