Pound Yen – GBP/JPY rally up into its 153.60 resistance level after price bounce off away from its 147.50 weekly support level. Given that the overall trend is still bearish, traders may consider shorting this market to jump on the bearish trend and have the first target set near the 147.50 weekly support level. Since we are approaching BREXIT soon, traders may also set a smaller target so to be able to exit before this significant event.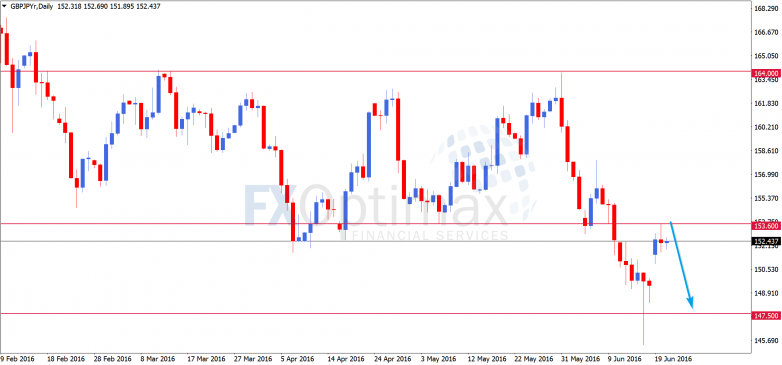 Euro Dollar – EUR/USD is currently sitting above its 1.1295 support level. The short term momentum is bullish right now therefore traders may consider buying into this market for a short term trade. The next resistance level is located at 1.1415 resistance level which offer traders good profit margin for this short term buy setup.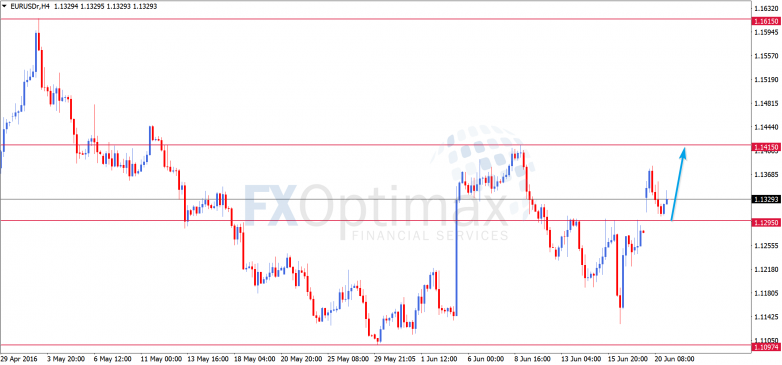 Norwegian Krone – USD/NOK rejected its 8.3920 resistance level last week and gapped down at the open. Given that the momentum is bearish at the moment, traders may consider shorting this market. There's no immediate support level below until 8.0700–8.0400 support area which offer traders decent profit margin to trade the short side.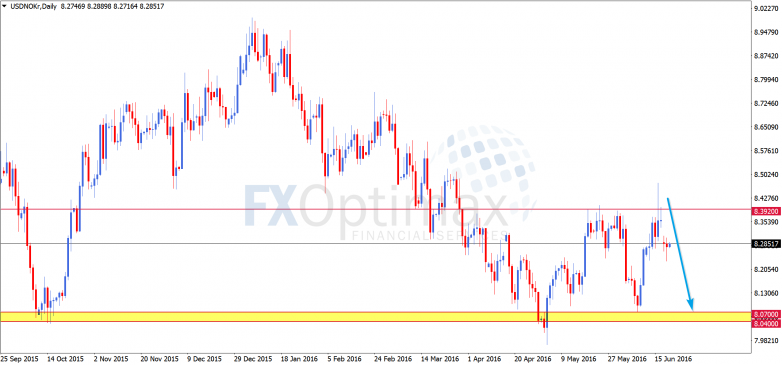 Posted on 2016-06-21 06:30:00