Loonie Yen – CAD/JPY is currently trading just below its 82.30–82.05 resistance area. Given that the overall trend is still bearish, traders may consider shorting this resistance area to jump on the bearish trend. There's no immediate support level until 79.35 which offer traders huge profit margin to trade the short side.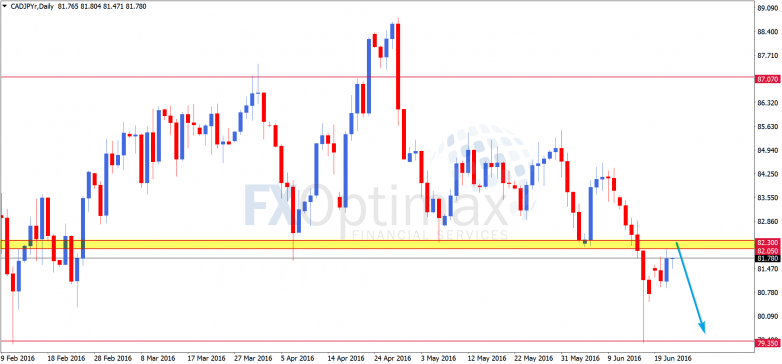 Euro Pound – EUR/GBP continue to decline lower after price breakout below its 0.7750 support level as we expected in our 20th June 2016 Market Outlook. Traders who went short as we recommended may consider continue holding onto the short position with a trailing stop behind as price is likely going to continue to decline lower in the coming days.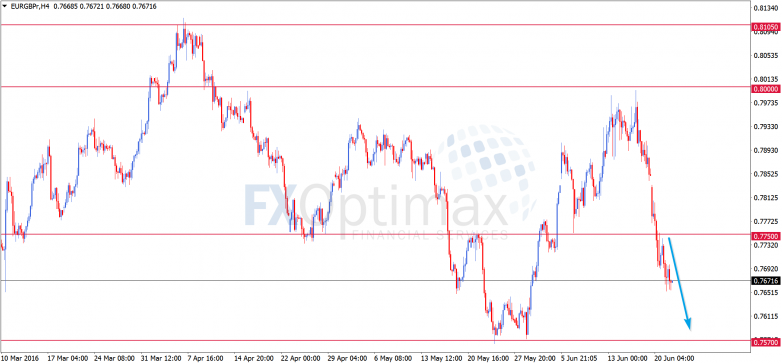 Japanese Yen – USD/JPY is consolidating above its 103.50 support level. If price pullback into the 106.40–105.60 resistance area, traders may then consider shorting this market to ride on the bearish trend. Ideally we would prefer to see price rejects the 106.40–105.60 resistance area before shorting for a safer entry.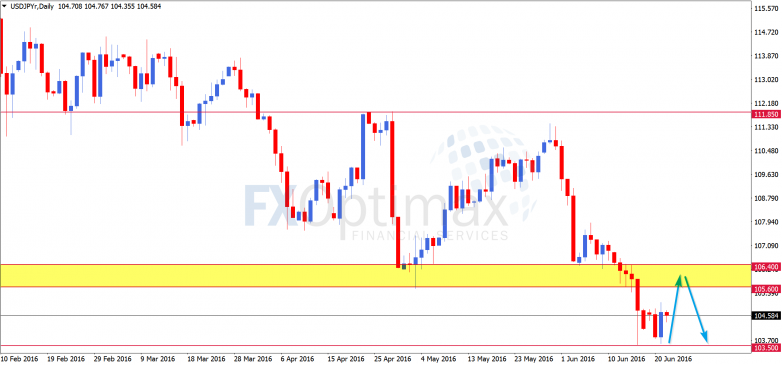 Posted on 2016-06-22 06:30:54