Gold – Gold decline lower after price rejected its 1308.00 resistance level. The trend is still bullish but traders may hop on this bearish momentum by looking for potential short setups on the lower time frame charts. Price could potentially move all the way down into its 1202.00–1190.00 support area. However we are in the midst of BREXIT, traders may consider looking for only potential short term trade setups to stay safe in the market.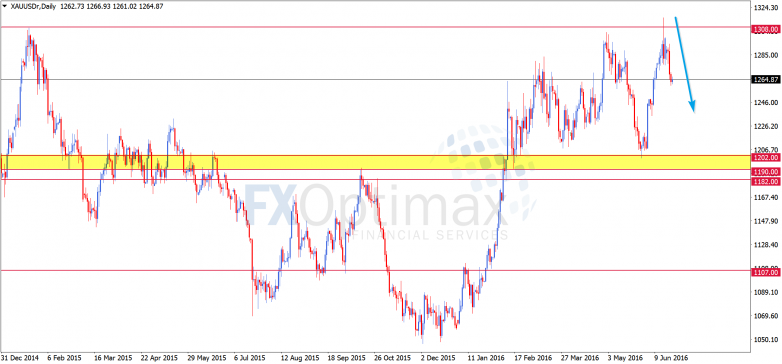 Euro Kiwi – EUR/NZD decline lower after price breakaway from its short term consolidation. If price pullback into the 1.5880–1.5840 resistance area, traders may consider shorting this market. Ideally we would like to see a rejections or any other form of confirmation before shorting to avoid any potential false setups as the market is filled with uncertainty at the moment.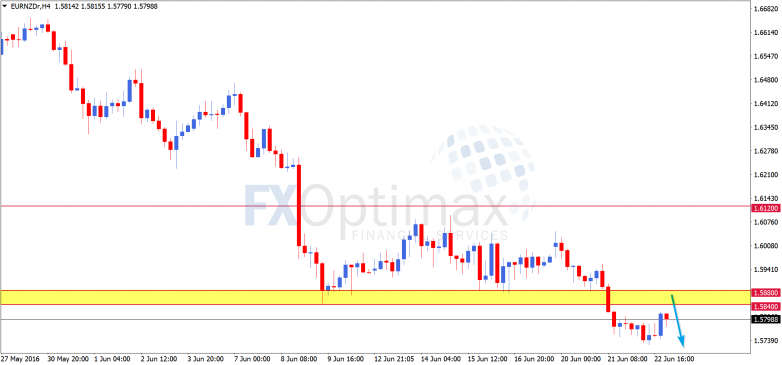 Aussie Dollar – AUD/USD rally higher after price rejected its 0.7445 support level. Price even breakout above its 0.7505 resistance level which had now turned into a support level where traders may hunt for potential short term buying opportunities. Traders may consider buying into this market or wait for a pullback to ride on this bullish momentum. Price is likely going to rally up into its 0.7550 resistance level and could potentially push through it and climb higher.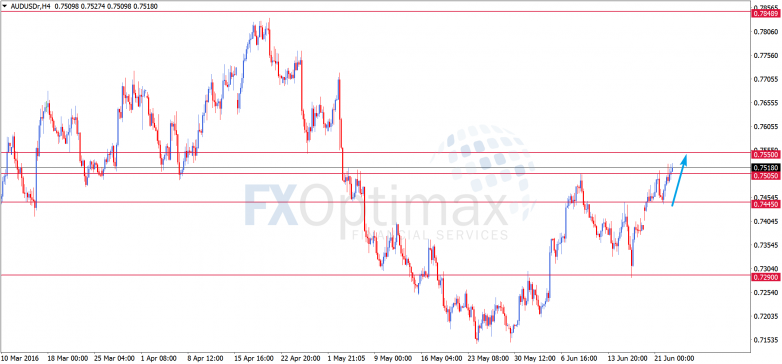 Posted on 2016-06-23 06:30:32