Pound Loonie – GBP/CAD decline lower into its previous swing low at 1.7150 after price rejected the 1.7556 resistance level as we expected in our 30th June 2016 Market Outlook. Traders who went short as we recommended may consider taking partial profits off the table around the 1.7150 price level to lock in profits while leaving the rest to run further with a trailing stop behind. If price breaks below its previous swing low, we are then likely going to see price decline further in the coming days.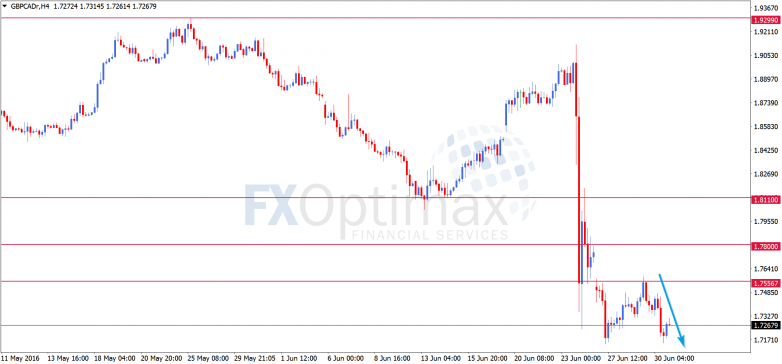 Silver – Silver rally significantly higher after price breakout above its 18.45–18.30 resistance area which now turned into a nice support area where traders may hunt for high probability buying opportunities. The trend and momentum is cleary very bullish at the moment therefore traders may consider buying into this market to ride on the bulls. Traders may also wait for price to pullback into support area before buying for a greater risk:reward trade. We are likely going to see price continue to rally higher in the coming days as there's no significant resistance level above until 21.50 which offer traders massive profit margin to trade the long side.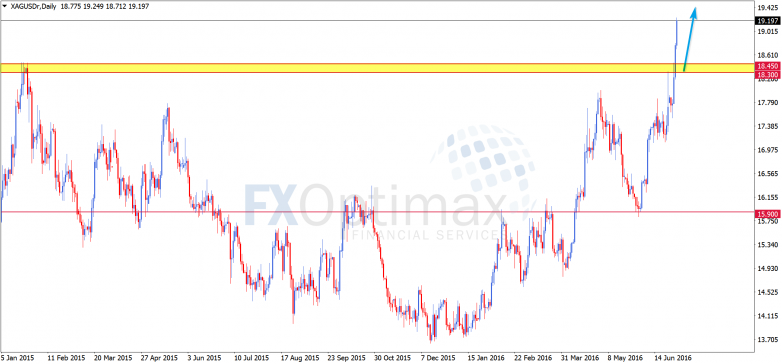 Euro Dollar – EUR/USD breakthrough its 1.1097 resistance level and rally up into the 1.1135 resistance level where traders may still hunt for potential short setups. Yesterday price formed a hanging man candlestick pattern which could trigger a decline in price in the coming days. Given that the momentum is still bearish and there's still room until the next support level, traders may look to short this market to ride on the bears.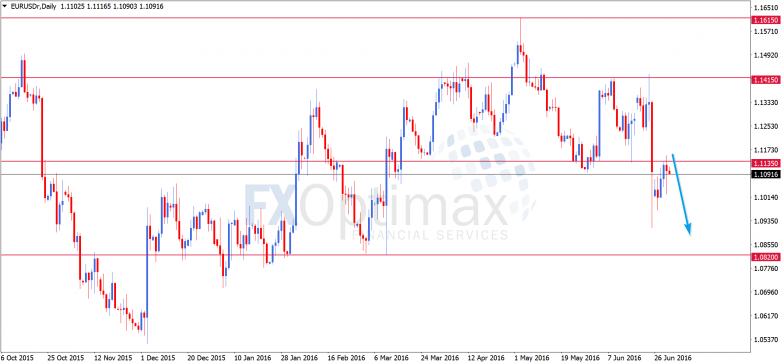 Posted on 2016-07-01 06:30:18