Gold – Gold rally higher after price rejected its 1308.00 support level as we expected in our 29th June 2016 Market Outlook. Traders who went long as we recommended may consider taking partial profits off the table to lock in profits while leaving the rest to run further. The next key resistance level is not found until 1390.00 which offer traders massive profit margin to trade the long side. Traders who missed the buying opportunity may still consider buying into this market especially when price pullback to jump on this bullish trend.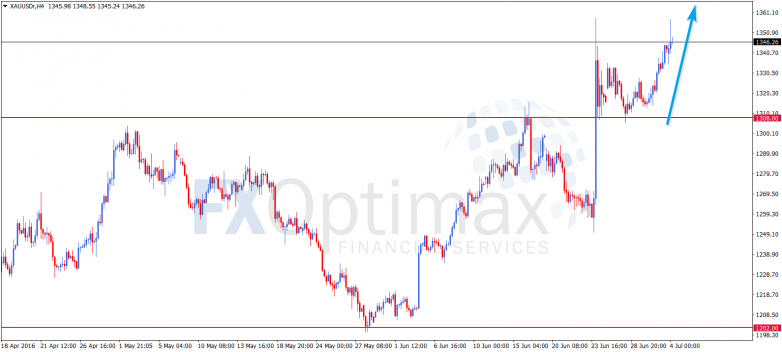 Loonie Yen – CAD/JPY consolidates at its 79.35 resistance level which shows indecision and could potentially push price back lower in the coming days. Given that the overall trend is still bearish, traders may consider shorting this market. To avoid false signals, traders may also wait for price to breakout below the yellow box (consolidation) before shorting as it may serve as a confirmation and may help us to avoid false signal.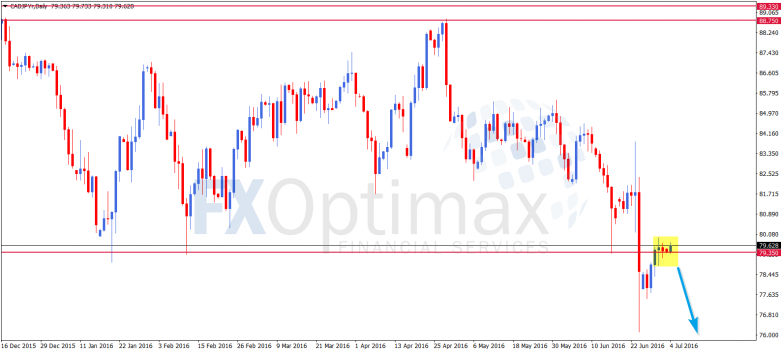 NZD/CAD – NZD/CAD formed a triangle chart pattern below its 0.9295 resistance level. If price breakout above the 0.9295 resistance level, traders may consider buying into the market at the breakout to ride on the bullish trend till the next resistance level at 0.9380. On the other hand, if price breaks below its triangle, aggressive traders may consider taking a short term counter trend trade by shorting this market into its 0.9055 support level.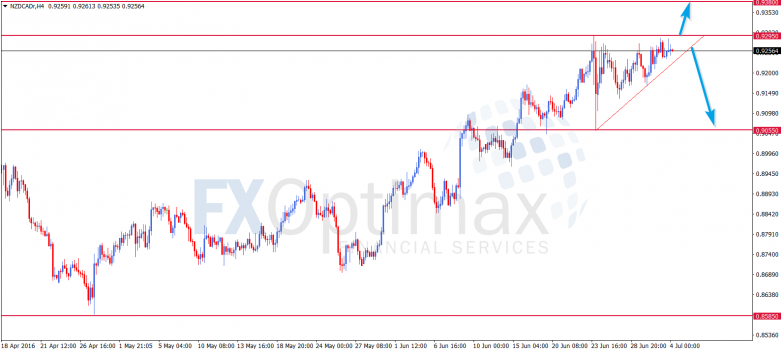 Posted on 2016-07-04 06:30:10