Kiwi Dollar – NZD/USD is stuck in the trading range of 0.7290 resistance level and 0.6960 support level. We will only see meaningful price action after price breakout either to the upside or to the downside. Given that the trend is bullish at the moment, traders may hunt for potential buy setup when price breakout above the 0.7290 resistance level to ride on the bullish trend.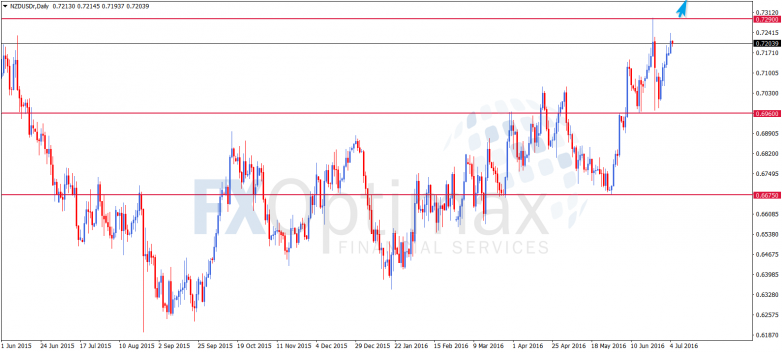 Aussie Yen – AUD/JPY is making its way back up into the 77.60 resistance level. If price rejects the 77.60 resistance level, traders may then consider shorting this market as the trend is still bearish. The next support level is not found until 72.00 support level which offer traders huge profit margin to trade the short side.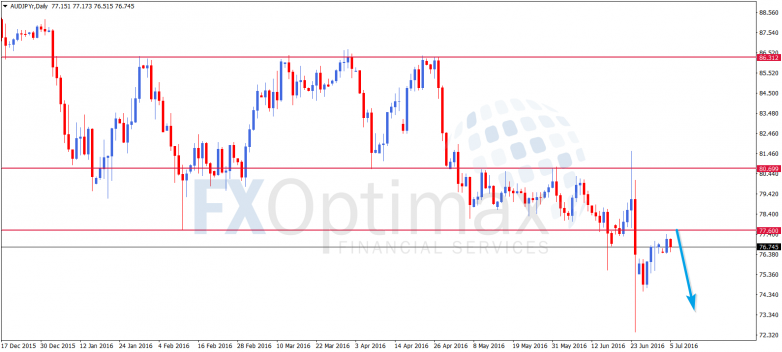 Aussie Kiwi – AUD/NZD continue to consolidates above its 1.0410 support level. We have a false breakout yesterday but price did not managed to close below the support level. If price breakout and close below the 1.0410 support level, we are then likely going to see price decline into its next support level at 1.0215 support level. Traders may consider hunting for potential short setup when price breakout below the support level to ride on the bearish trend.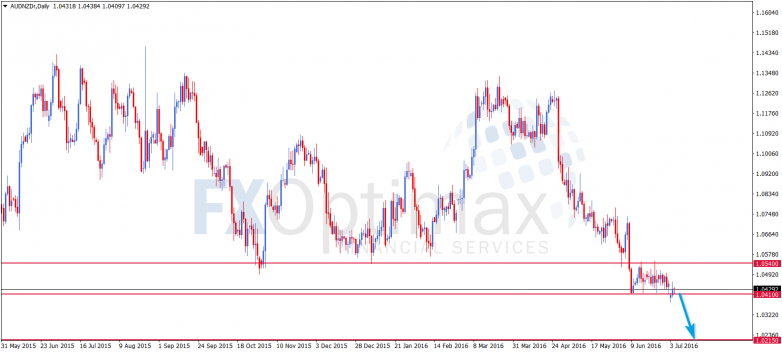 Posted on 2016-07-05 06:30:04