Gold – Gold continue to rally higher after price rejected its 1308.00 support level as we expected in our 29th June 2016 Market Outlook. Traders who went long as we recommended may consider continue holding onto the long position as price is likely going to continue to rally higher in the coming days and the next key resistance level is not found until 1390.00. Traders who missed the buying opportunity may consider buying into this market when price pullback to the fresh new support level below at 1357.00 to jump on the bullish trend.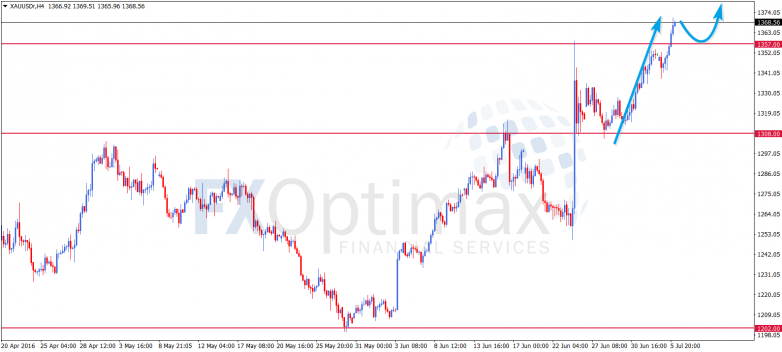 Japanese Yen – USD/JPY decline lower after price rejected its 103.50–102.70 resistance area. Since the overall trend is still bearish, traders may consider shorting this market especially on the lower time frame to ride on the bearish trend. There's no immediate support level below which offer traders huge profit margin to trade the short side. However traders may still set their first target near the previous swing low at 99.00 to lock in profit if price moves in our favor.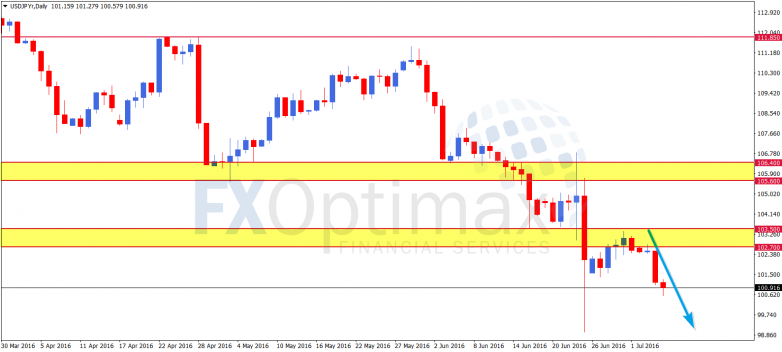 Euro Dollar – EUR/USD had a strong rejection off the 1.1135 resistance level and printed a bearish engulfing bar which could potentially push price lower into its 1.0820 support level. The momentum is clearly bearish at the moment therefore traders may consider shorting this market to ride on the bearish momentum.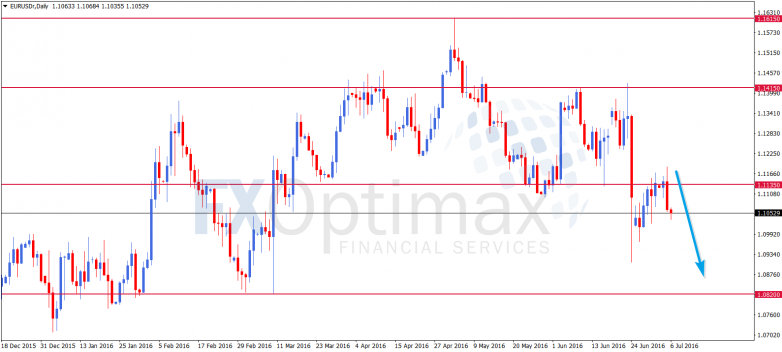 Posted on 2016-07-06 06:30:35