GBPUSD
Sterling broke the major resistances at 1.3200 and 1.3230 this morning as a result of the earlier weakening of the dollar. The price further tested the next resistances at 1.3230 and 1.3250 then pulled back as the dollar is turning strong, weighing on GBPUSD. It is currently oscillating around the level at 1.3230.
On the daily chart, GBPUSD is near the downtrend line major resistance level at 1.3250. In addition, the daily time frame KD is above 80, suggesting a retracement.
The Brexit may not be egregious in the long term, yet it will be a painful process in the following year before reaching a new deal with the EU. The uncertainty will also be reflected on the trend of Sterling.
It is better to keep a cautious stance when trading Sterling as the uncertain political and business climate may last for a long term. Whenever Sterling is trading at a high level, it may trigger short positions.
Keep an eye on the US Existing Home Sales figures (MoM) for July, to be released at 15:00 GMT 1 on Wed 24th Aug. With positive readings, GBPUSD will likely test the newly formed support at 1.3230. While lower-than-expected figures, GBPUSD will likely test the resistance at 1.3250.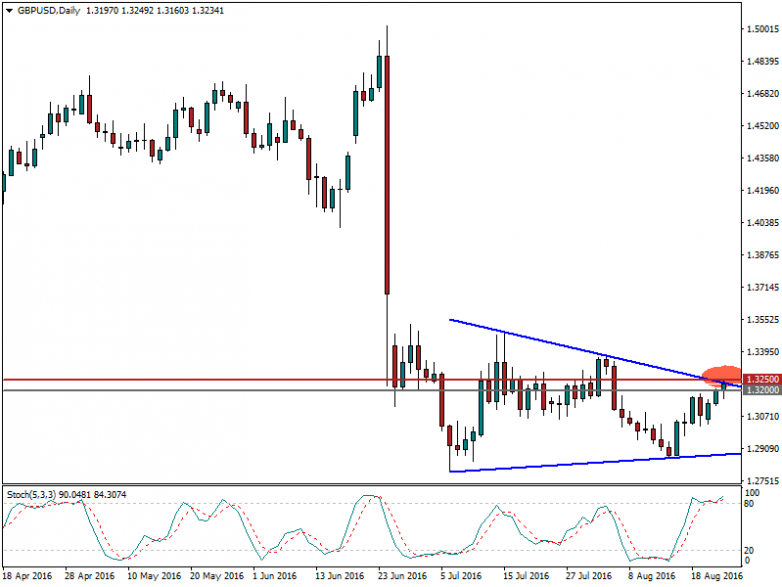 The Dollar Index (DXY)
The dollar rallied yesterday as helped by a record high level of New Home Sales since Oct 2007.
Earlier today, the dollar index just broke the upside major downtrend line resistance at 94.55 with a long bullish candle. Now it is testing the next resistance level at 94.73.
Be aware that the 4 hourly time frame KD indicator is above 70, suggesting a pullback.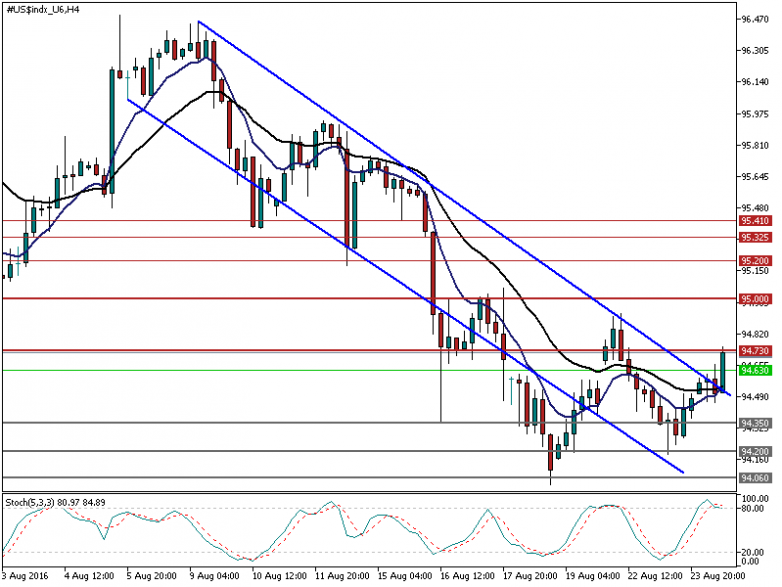 EURGBP
As a result of the strengthening of Sterling. EURGBP broke the uptrend line support at 0.8600. Besides, on the 4 hourly chart, short term moving averages crossed over long term ones from above, indicating the bullish momentum has diminished.
Yet the 4 hourly and daily time frame KD indicators are both below 20, suggesting a rebound prior to a further fall.
The upside resistance is at 0.8580 followed by 0.8600 and 0.8690.
The downside support is at 0.8500, followed by 0.8470 and 0.8430.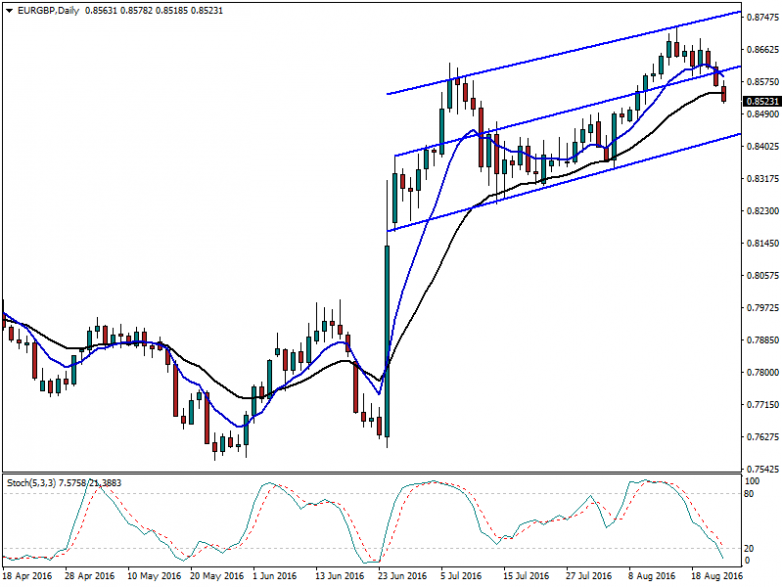 WTI
Yesterday oil price surged as Iran signals that it may support joint action. It rallied from intra-day low of 46.72 to intra-day high of 48.43, a 3.66 rise.
Yet Iran insisted it may cooperate only after it regains pre-sanctions output level of 4 million barrels per day. Its output level in July was 3.6 million barrels per day.
Saudi and Russia both have reached their highest output in this summer. Before a concrete agreement is reached, any news might boost oil prices momentarily, yet it will likely retrace as long as the oversupply issue still exists.
On the 4 hourly chart, the price is forming a consolidation pattern.
The upside resistance is at 48.00 followed by 48.35 and 49.00.
The downside support is at 47.30, followed by 47.00, 46.80 and 46.40.