EURUSD has rebounded since 12th Dec, after testing the near term major support level at 1.0530.
This morning we have seen a sell off after the price tested the resistance level at 1.0660.
The current trading pattern is likely to oscillate in the range between 1.0600 – 1.0660.
The resistance level is at 1.0660, followed by 1.0685 and 1.0700.
The support line is at 1.0630, followed by 1.0600 and 1.0570 and 1.0530.
Markets seem to hold back before the Fed interest rate decision and FOMC press conference, at 19:00 GMT today.
Markets have fully priced in a December rate hike, what matters more at this stage is the Fed's rate projections for next year. With more-than-expected hawkish comments, the dollar is likely to see further strengthening, and will likely trigger a sell-off of the Euro.
In contrast, if the projections for next year is more dovish, then we will likely see a downward correction of the dollar, which will push the Euro up.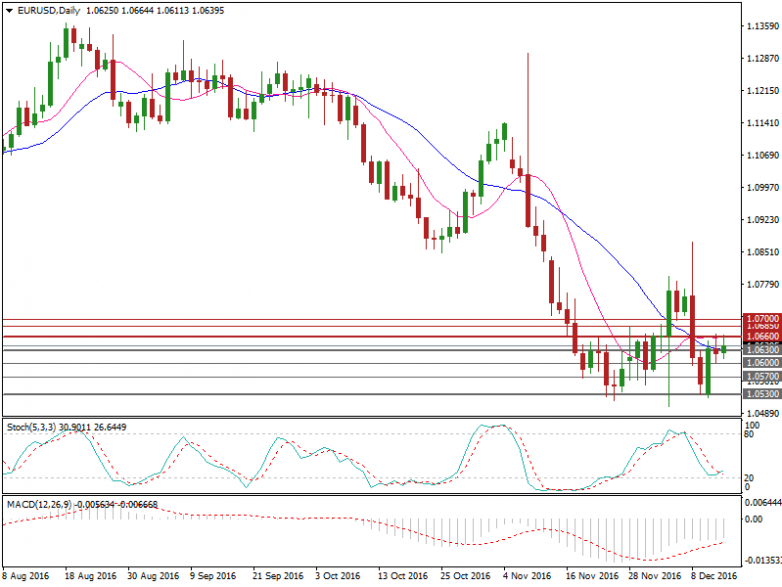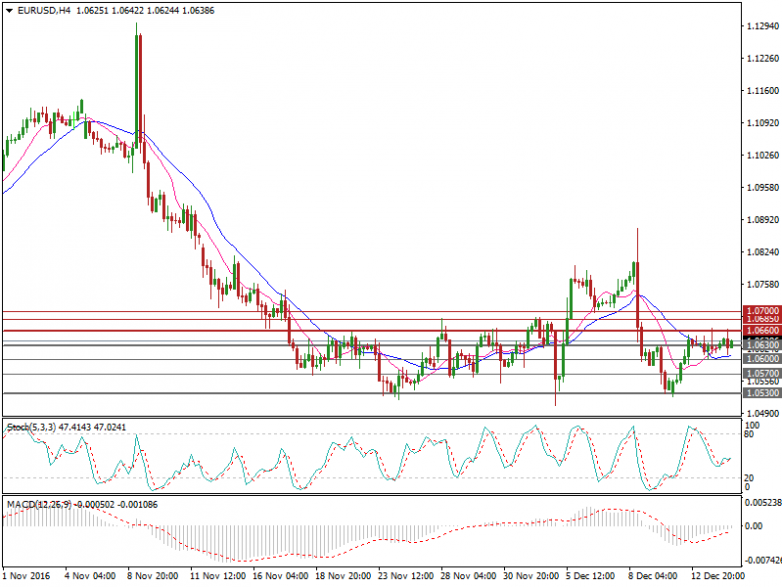 AUDUSD has rebounded since 21st Nov, after hit a 5-month low on 21st.
The price has been trading above the downside uptrend line support, and the upside near term major resistance level at 0.7500.
Only the daily time frame, the 10 SMA crossed over 20 SMA, indicating an uptrend.
Yet the bullish momentum is likely to be restrained at this level.
The resistance level is at 0.7500, followed by 0.7540.
The support line is at 0.7450, followed by 0.7400.