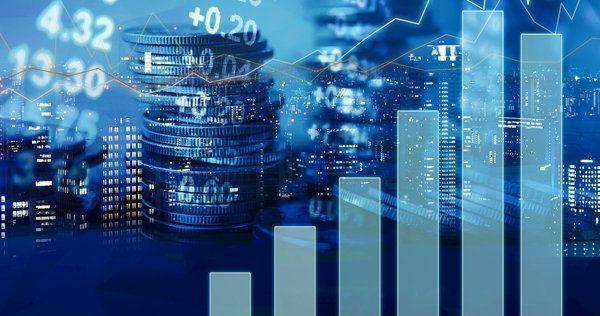 US equities continued to advance, helped by technology companies, with the S&P 500 rising on Monday following last week's sell-off with the index moving from 2421.06 up to 2429.13 on Monday. The market is now starting to analyze Q2 earnings for more indications that global economic growth is progressing as expected by many analysts – in turn helping push USD higher. As Global equities close in on reaching record highs, political uncertainty has taken a back seat to expected global economic growth. Recently released data indicated that Germany had a higher than expected trade surplus and recent employment data out of the US showed employers adding the most jobs for the past 4 months – suggesting a degree of buoyancy in growth. On Tuesday, in Sydney, San Francisco Federal Reserve President Williams stated "that it was a reasonable view to expect one more rate hike this year, and his own view was to start adjusting the central bank's balance sheet in the next few months".
USDJPY rose to a high on Monday of 114.298, a 0.3% gain and the highest it has traded at since May 11th. BOJ Governor Kuroda reiterated his stance to maintain ultra-loose monetary policy until inflation is stable above its 2% target, a sign the BoJ will not join its U.S. and European counterparts in easing stimulus anytime soon. Currently, USDJPY is trading higher at around 114.38.
EURUSD traded in a narrow range on Monday of less than 40 pips, 0.4% compared to the average trading range for 2017 of 0.7%; 1.13813 to 1.14177. Currently, EURUSD is trading around 1.1388.
GBPUSD also traded in a narrow range compared to recent trading sessions of 0.4% compared to the average trading range for 2017 of 0.8%. An early morning high of 1.29079 retraced lower to 1.28545. Currently, GBPUSD is trading around 1.2874.
Oil traded up 0.2% on the day as traders analyzed the potential effectiveness of both Libya and Nigeria capping production. Both countries have been invited to a meeting in Russia on July 24th to discuss their production outlook. If Libya and Nigeria both agree to production cuts the markets are expecting oil prices to rise even with the heavy supply from non-OPEC producers. On Monday, WTI traded up from a low of $43.76pb to trade to a high of $44.96pb. Currently, WTI is trading lower at around $44.68pb.
Gold hit a 4-month low on Monday trading as low as $1,204.71 before rebounding higher to $1,215.44. Gold is currently trading lower at $1,211.
At 13:15 BST Canadian Housing Starts (YoY) (Jun) are scheduled to be released. CAD has been strong against USD of late as the markets are expecting an imminent rise in Canadian Interest rates. The previous release of 194.7K is expected to be bettered with the consensus suggesting a figure of 201.5K. Any stronger number will likely see CAD appreciate further against USD.