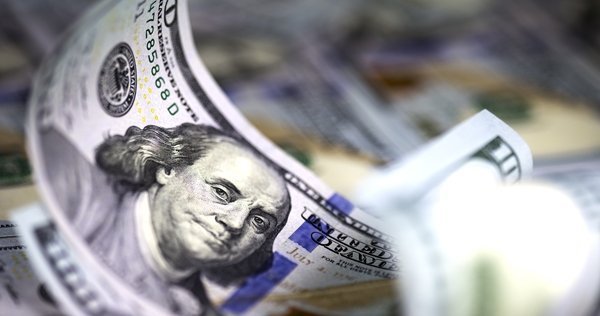 US equities continued upward on Wednesday, with the DJ30 improving 0.5% on the day and trading to an all-time high of 21,576.90. The impetus behind this was Fed Chair Yellen's testimony to Congress that she had confidence in the US economy and suggesting that US inflation will not force the Fed's hand. In other words, there will be no rush to tighten monetary policy (aka raise interest rates). USD fell against the majors and gold as the markets are still digesting the release of emails from Donald Trump Jr. regarding his controversial meeting with a Russian lawyer during last year's presidential campaign. The "scandal" could delay US fiscal stimulus initiatives, which would hold back many corporations spending plans. As expected the Bank of Canada raised interest rates for the first time in 7 years, increasing the overnight rate from 0.5% to 0.75%. The interest rate increase had been widely expected after senior Bank of Canada officials signaled recently that lower rates had done their job, and the Canadian economy was performing well with growth for 2017 expected to improve to 2.8%.
USDJPY lost 0.4% on the day trading from an early high of 113.714 to a low on the day of 112.922. USDJPY is currently trading around 113.00.
EURUSD gave up some of its early gains after hitting a 14-month high of 1.14791. Currently EURUSD is trading around 1.1448.
Better than expected UK Payroll data, and UK Unemployment falling to a 43 year low of 4.5%, saw GBPUSD climb off early lows to trade as high as 1.29069 on the day. Similarly, EURGBP backed off from early highs giving up 0.5% on the day. However, wage growth continued to fall behind inflation which could result in interest rate increases being delayed as the UK Monetary Policy Committee have made it clear that they would want to see a "firming" in wage growth before voting to raise rates. Currently, GBPUSD is trading around 1.2900 and EURGBP is around 0.8875.
With the expected 0.25% interest rate rise by the Bank of Canada, USDCAD continued its recent downward path with USD giving up over 1.6% on Wednesday to trade as low as 1.26955. The markets are expecting further growth in the Canadian economy which may lead to further rate increases before the end of 2017. USDCAD is currently trading around 1.2748.
Gold extended its recent gains gaining 0.5% on the day to trade as high as $1,225.60. Gold is currently trading around $1,223.70.
WTI rose above $46.50pb on Wednesday as data of declining inventories in the US raised hopes that the glut is easing. The U.S. Energy Information Administration reported that domestic crude supplies dropped 7.6 million barrels for the week ended July 7. However, OPEC stated on Wednesday that its oil production rose in June and forecasts that world demand for its crude will decline next year as rivals pump more, pointing to a market surplus in 2018 despite an OPEC-led output cut. WTI is currently trading around $45.55pb.
At 13:30 BST US Initial Jobless Claims (Jul 7) will be released. A reduction from the previous 248K to 245K is expected. If the continuing downward trend is maintained it will give further credence to a tightening labour market and improved economic growth.
Fed Chair Yellen continues her testimony to congress at 15:00 BST – markets are looking for further clues as to when the Federal Reserve will start reducing its balance sheet.