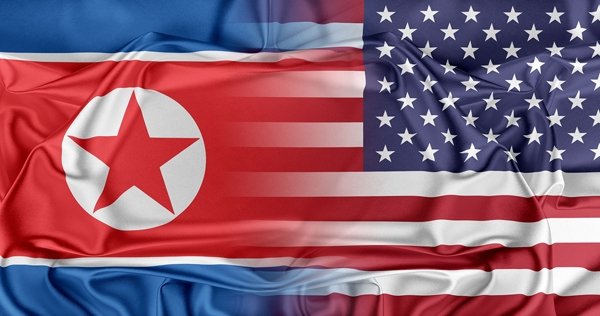 Markets were cautious on Wednesday, as safe-haven assets pushed higher after tensions grew between the US and North Korea. Markets are concerned, as President Trump said, in response to a Washington Post report on North Korea's nuclear capabilities, that "North Korea best not make any more threats to the United States. They will be met with fire and fury like the world has never seen". North Korea has claimed it is examining an operational plan for firing a ballistic missile toward Guam. With concern mounting of a potential conflict the markets turned to a risk off sentiment with Gold, JPY and CHF gaining against USD, as investors entered into holding safe-haven assets.
More positive economic data came out from the US with Unit Labour costs lower and Nonfarm Productivity increasing in Q2. Initially the markets reacted with another round of USD buying, before giving back gains. With weakening oil prices, and doubts about OPEC's ability to reduce production, the US EIA reported another surprising drawdown in US oil inventories of 6.5 million barrels for the week to August 4 – helping push Oil higher on the day.
EURUSD, following positive US data, traded down to 1.16887 before trading higher to 1.17634. Currently, EURUSD is trading around 1.1740.
As risk-off trades persists, USDJPY initially traded down to 109.559 on Wednesday, its lowest level in 2 months, before rebounding higher to 110.356. USDJPY is currently trading around 110.00.
GBPUSD continued to trade around 1.30 in relatively lackluster trading on Wednesday. Currently, GBPUSD is trading around 1.2985.
Risk trends will dominate USDCHF, which is currently trading around 0.9660.
Gold traded 1% higher to reach $1,276.06 on the day. Gold has continued pushing higher overnight and is currently trading around $1,279.
A further drop in US crude stocks raised hopes that an OPEC-led effort to wipe out a three-year, price-sapping supply glut is working, with WTI gaining 0.5% on Wednesday to trade as high as $49.75pb. WTI has continued trading higher overnight and is currently trading around $49.90.
At 09:30 BST, UK National Statistics will release a plethora of data for June: Manufacturing Production (MoM) & (YoY), Industrial Production (YoY) & (MoM), Goods Trade Balance, Total Trade Balance and non-EU Trade Balance. Recent indications are calling for a slight improvement in Industrial production and a reduction in the UK's Trade Balance. Data significantly worse will see GBP come under downward pressure, conversely a release much better than expectations is likely to see GBP in demand.
At 13:30 BST the US Bureau of Labor statistics will release PPI data, Initial Jobless Claims and Continuing Jobless Claims. Expectations are calling for an improvement in all PPI data, with Jobless Claims holding steady at 240K. Positive data will help bolster USD and underscore US economic growth, which may help the Fed in hiking rates one more time this year. Poor data will see USD come under selling pressure.
At 15:00, FOMC Member & Federal Reserve Bank of New York President Dudley will deliver opening remarks and join a panel of New York Fed economists to answer questions, after the presentation of the Economic Press Briefing on Wage Inequality in the Region, in New York.