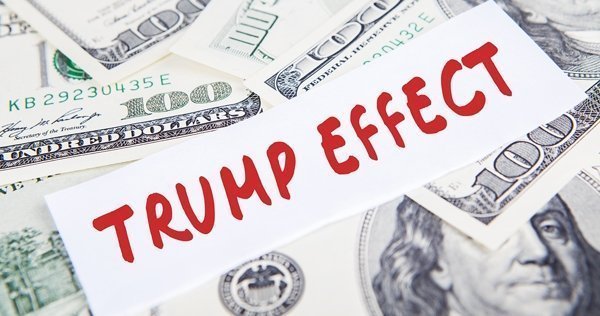 Markets are weary following the latest "dismissals" within President Trumps Administration. On Friday, Trump fired his controversial policy strategist, Steve Bannon, this was then followed by the resignation of his special advisor on regulation, Carl Icahn. Icahn reportedly left the administration ahead of a critical magazine article detailing his alleged conflicts of interests and questioning whether he had acted illegally. Once again, concerns rise that the markets have little to no faith in Trumps Administration and his ability to deliver on his economic policies.
Along with political concerns, the markets are also worried of North Korea-US tensions rising as US Troops and South Korean forces conducted a joint military exercise on Monday that are scheduled to last until August 31st. We can expect further rhetoric between Trump and Pyongyang.
With a relatively "light" week of economic data releases, the markets will be looking to Federal Reserve Chair Yellen and ECB President Mario Draghi, two of several Central Bankers, addressing the annual summit hosted by the Kansas City Fed at the Jackson Hole mountain retreat. We can expect important information from the summit, with the likely focus being on Global Economic Growth, Inflation and overall economic policy.
EURUSD is little changed from Friday's close, currently trading around 1.1740.
USDJPY lost 0.3% overnight to currently trade around 109.00.
GBPUSD is trading just above Monday's lows (1.28499), to currently trade around 1.2859.
Gold is up 0.35% on the day to currently trade at $1,288.
WTI remains "soft", as over supply is keeping prices down, with a -0.65 fall in early trade on Monday. WTI is currently trading around $48.56pb.
At 09:30 BST, UK National Statistics will release Public Sector Net Borrowing for July. The previous release of £6.278B was distorted due to an amended EU budget contribution in June, but markets are not expecting anything but further increases as the UK economy is, regarded by many, faltering as the Bexit process moves forward.
At 13:30 BST, the Federal Reserve Bank of Chicago will release the Chicago Fed National Activity Index for July. The previous, expansionary, reading of 0.13 in June had the markets looking positively towards the growth of the US economy. The markets will be looking at this release to see if the expansionary trend is continuing.