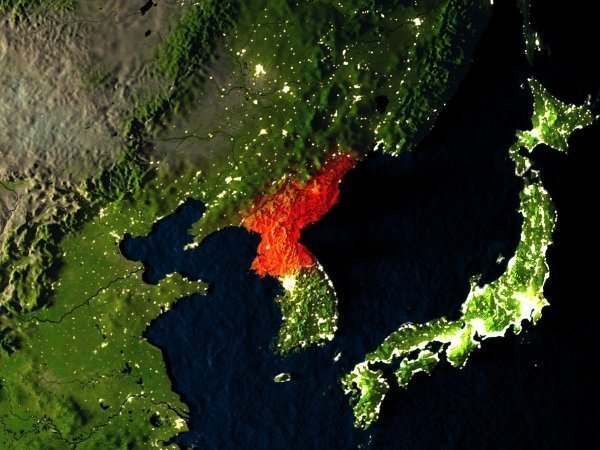 With the start of US/South Korea War Games tensions have returned between North Korea and the US. North Korea's official propaganda newspaper accused the US of "reckless behavior", saying it is "driving the situation into the uncontrollable phase of war". An editorial said: "The joint exercise is the most explicit expression of hostility against us, and no one can guarantee that the exercise won't evolve into actual fighting". The markets are expecting more rhetoric from both Kim Jong-un and Trump. On Monday, the German Bundesbank commented that the German economy is expected to continue its strong growth trend in the current quarter on the back of industrial exports. The comments followed official data released last week showing the German economy grew by 0.6% in quarterly terms, or 2.5% in annualized terms, in Q2, following annualized growth of 2.9% in Q1. These comments helped push EURUSD 0.5% higher on the day to 1.18247. The markets are predominantly focused on the Jackson Hole summit, that starts on Thursday, for clues as to how Central Banks, in many advanced economies, will scale back monetary easing amidst poor inflationary pressures. The markets are keen to hear Fed Chair Yellen comments; as the US suffers from stubbornly low inflation and the expected timeframe, of the Fed reducing its massive balance sheet.
EURUSD is little changed overnight currently trading around 1.1805
USDJPY is up 0.25% in early trading and currently trades around 109.25
GBPUSD is relatively flat on the day currently trading around 1.2890
Gold is down 0.3% in early trading. It currently trades around $1,287.75
WTI has gained 0.5% on Tuesday to currently trade around $47.85pb
At 09:30 BST UK National Statistics will release Public Sector Net Borrowing for July. The previous release of £6.278B was distorted due to an amended EU budget contribution in June but markets are not expecting anything but further increases as the UK economy is, regarded by many, faltering as the Brexit process moves forward.
At 10:00 BST the ZEW Survey (Zentrum für Europäische Wirtschaftsforschung) releases Economic Sentiment for the Eurozone for August. As a sentiment index the results are somewhat subjective but markets are expecting euro-area growth to have slowed in the Q3.
At 14:00 BST the US Federal Housing Finance Agency will release the Housing Price Index for June. Consensus calls for an unchanged 0.4% from the previous reading. Markets will be looking for a positive reading confirming a solid US economy.