The Fed promises to start shrinking their balance from October and has kept the rate unchanged. However, committee's forecasts caused a powerful wave of dollar growth immediately after the publication. The committee is set to hold a third raise this year and expects to face three more rises the next year.
In addition, the forecasts for GDP growth were revised up for this year from 2.2% to 2.4%. This is an unexpected turn when many market participants expected to see a downward revision.

A strong impulse for the dollar was given by simultaneous decrease in inflation forecasts and maintaining the mood for the third rate hike for this year. This reflects the committee's more hawkish approach, compared to past meetings. Perhaps this is also the beginning of increasing tolerance for low inflation, if the growth rate of the economy and the level of unemployment do not cause concern.
At the time of writing, the pair EURUSD is trading near 1.1865, down 160 points (1.4%) from intraday heights. The hawkish position is quite expected by analysts, but the markets for some reason did not rush to put it into their quotations by selling dollar.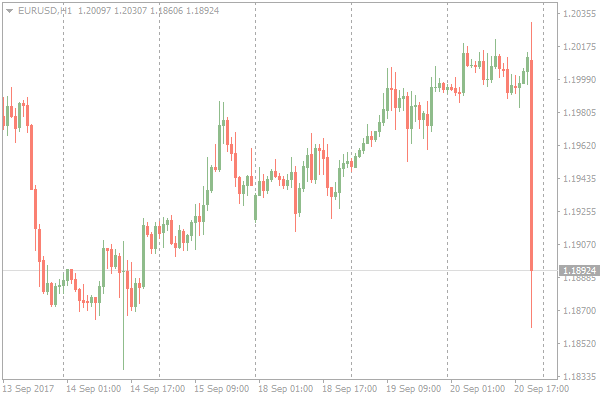 Moreover, positive economic expectations help oil gain strength. The Brent crude oil rose before FOMC publication above $56, and after that quickly returned to this mark after the initial decline.
USDJPY jumped 1.3%, developing the rally of recent days. Gold passed the 1300 mark, dropping at the time of writing to 1296 (-1.5%).