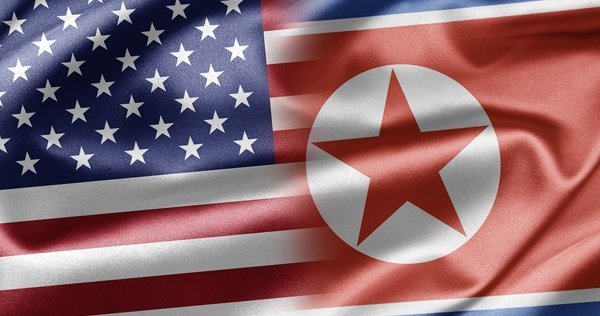 It did not take long for North Korea to react to President Trump's recent address to the United Nations General Assembly. Kim Jong-un had responded with a personal statement where he said he was considering retaliating at the "highest level" following Trump's warning that the US would "totally destroy North Korea" if Washington was forced to defend itself or its allies. This comment was subsequently followed up by comments from North Korea's Foreign Minister, Ri Yong-ho, who said "Pyongyang could respond to Trump's recent threat of military action by testing a powerful nuclear weapon in the Pacific". Ri Yong-ho told reporters in New York that "It could be the most powerful detonation of an H-bomb in the Pacific. We have no idea about what actions could be taken as it will be ordered by leader Kim Jong-un." Needless to say, these comments have caused a degree of risk off in the markets with safe-havens benefitting.
Initial Jobless Claims released by the US Department of Labor on Thursday showed those claiming benefits unexpectedly declined 23,000, to a seasonally adjusted 259,000 for the week ended Sept. 16. A Labor Department official commented that "Harvey and Irma affected claims for Texas and Florida". With Hurricane Maria causing havoc in Puerto Rico, weather is likely to affect near-term claims data and likely hurt job growth in September.
The markets were surprised at the news on Thursday that, the last of the 3 major ratings agencies, Standard & Poors Global Ratings, cut China's sovereign credit rating for the first time since 1999, based on the risks from China's soaring debt, and revised its outlook to stable from negative. China's sovereign rating was cut by one step, to A from AA-. This is the second downgrade by a major rating company this year, which suggests concern that China is struggling to maintain a balance between economic growth and improving its financial sector. China had yet to respond to this latest downgrade, but the markets will be wary following the last downgrade which China was strong to refute.
EURUSD gained 0.45% on Thursday trading, as high as 1.19535, and the upward momentum has continued in early trading with EURUSD currently trading around 1.1965.
USDJPY strengthened up to 112.712 on Thursday but weakened in early Friday trading as the markets move into safe-havens following the latest comments from North Korea. Currently, USDJPY is trading around 111.95.
GBPUSD gained nearly 0.7% on Thursday, trading up to 1.35863. Currently, GBPUSD has given up some of those gains to trade around 1.3565.
Gold continued its slide against USD, losing nearly 1% on Thursday, before retracing higher as the markets take a risk-off sentiment into the weekend. Gold is currently trading around $1,296.50.
WTI continues to strengthen and currently trades around $50.75pb, although the markets will be keenly watching the OPEC meeting for any extensions to the current output limits.
Major economic data releases for today:
At 09:00 BST, ECB President Mario Draghi is scheduled to provide a keynote speech at Henry Grattan Lecture Invitation, organized by Trinity College (School of Social Sciences and Philosophy) in Dublin, Ireland.
Sometime between 09:00 BST & 11:00 BST, UK Prime Minister Theresa May is scheduled to speak in Florence, Italy. Mrs. May is expected to give fresh details about the future relationship she wants with the EU.