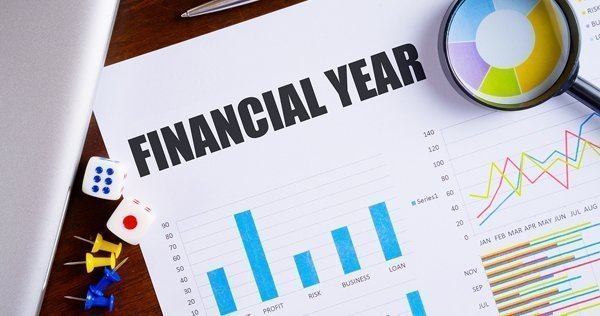 With many countries entering a new fiscal year in October, many investors are summarising this past year's portfolio performance while setting new goals. Let's take a brief look at the asset classes and trading instruments that have made headlines during these past twelve months.
The rise in value of Cryptocurrencies has attracted many investors during the past financial year. The two largest cryptos, Bitcoin & Ethereum, have seen their value multiply significantly throughout the year and new cryptocurrencies are emerging on a regular basis with a plethora of Initial Coin Offerings (ICOs). Over the past few weeks, upward momentum has stalled as China banned ICOs and Chinese exchanges that were offering cryptocurrencies. However, the appetite for Cryptocurrencies remains strong, with recent ICOs now oversubscribed.
Equity markets have seen more modest gains of approximately 16% since last September, as global economic monetary policies have kept interest rates relatively low, resulting in a demand for stocks. As we enter the next financial year, we are likely to see the larger economies' hawkish stance on interest rates negatively impact the equity markets.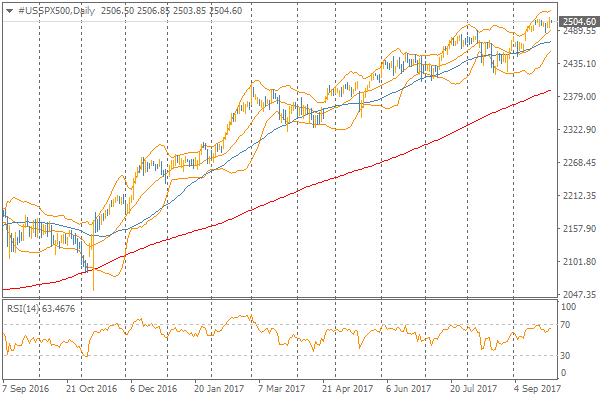 In currencies, the past year witnessed the end of U.S. dollar growth, as well as its overall weakening in the global markets, particularly since March 2017. With geopolitical tensions between the U.S. and North Korea growing, we are likely to see more risk-off sentiment as we close out 2018, as the markets move into traditional safe-havens.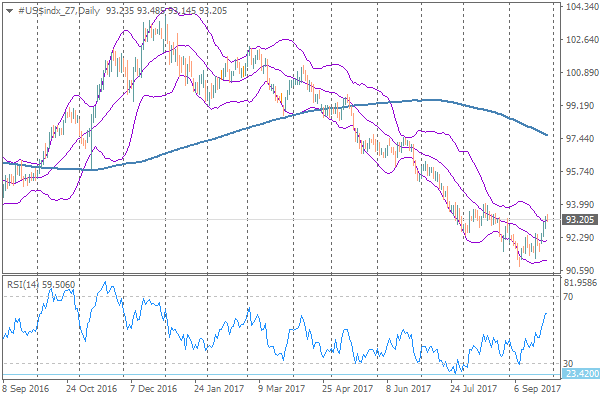 The bond market has been under attack throughout 2017, as the Fed repeatedly surprised the markets with its slow pace of monetary policy tightening. The Fixed Income markets had been expecting a more moderate rate of hikes. The coming months will most likely pose challenges for the Fixed Income markets as inflation and monetary policy gain traction.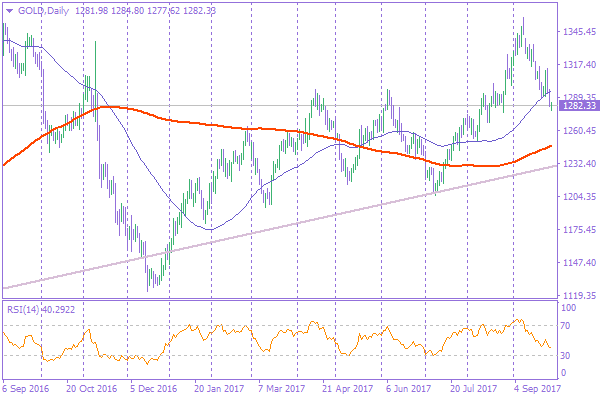 Gold has made significant gains throughout 2017 after sharp retracements last November. The rally that started in July has encountered a significant correction in September from one-year highs. Near-term conditions suggest Gold will see selling pressure, but lately the overall trend may be supported by the acceleration of the global economic growth and higher inflation. Gold is likely to close 2017 at higher levels than it began the year and receive seasonal support in January, yet, with geopolitical risks supporting Gold and rising interest rates in the U.S. adding pressure to its price, Gold movements could potentially be restrained.